4 Ways Industrial Dust Collection Systems Make Your Facility Safe
When it comes to manufacturing, it's unfortunately very easy to generate high volumes of air pollution or heavy dust when cutting, grinding, drilling or otherwise manufacturing products in an industrial setting. Dust is also produced whenever dry ingredients like grains, fertilizers and pharmaceutical products are packaged or mixed. Even your packing materials, such as corrogaute can be a cause of excess dust in your plant. Such operations can often produce harmful fumes, gasses and chemicals – negatively impacting the air stream in your facility. As a result, your employees may suffer adverse health effects, and the safety of your operation may be compromised. Your facility may also be in violation of state and federal safety standards. Luckily, industrial dust collectors make your facility safe in a number of ways, all while prioritizing clean air. Here are four things that they do to improve safety: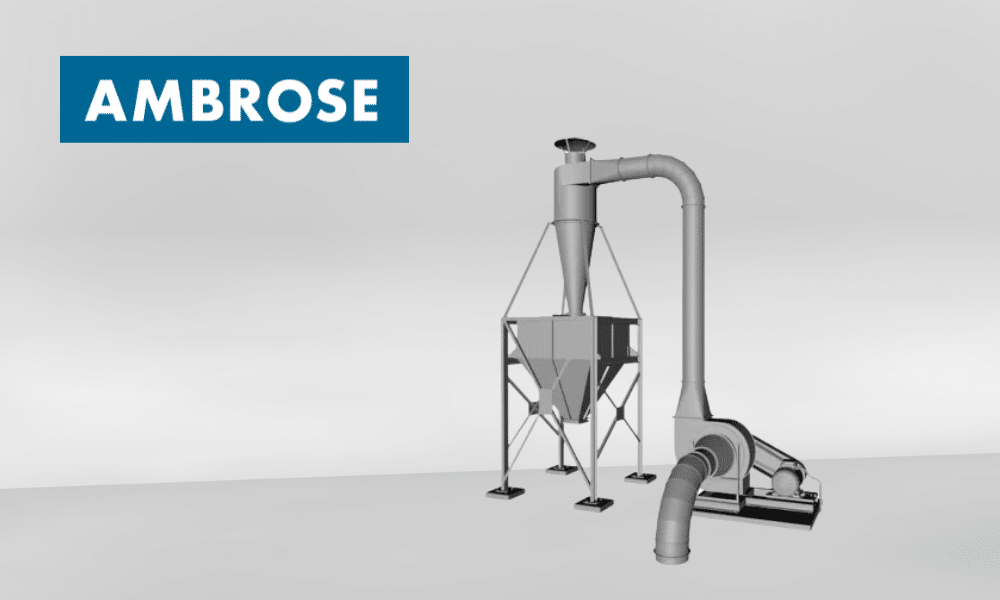 1. Provide Workers with Clean Air to Breathe
When workers breathe air contaminated with dust particles, it can lead to irritation of their airways and cause respiratory problems. It can also exacerbate existing issues, such as asthma. Dust can also irritate a worker's eyes and nose through air pollution. Factory dust known to cause adverse health effects includes dust generated from the handling or packaging of minerals, plastics, metals, stainless steel, bulk chemicals, pesticides and even food products.
2. Eliminate Skin Problems Caused by Dust
Airborne dust from products can land on workers' skin and cause skin irritations. Certain chemicals can also degrade the quality of skin and alter its appearance. Although it is rare, carcinogenic particulates found in dust or air pollutants can even lead to skin cancer. Production activities that release dangerous dust into the air include weighing powders, filling bags, sanding items, conveying materials and milling products.
3. Reduce the Chances of an Explosion
Dust generated from combustible materials can sometimes concentrate to the point that it creates an explosion. When that happens, loose articles within your facility can act as projectiles and inflict severe damage. Dust explosions have been known to occur in at least 15 different common industries, including flour mills, sugar plants, food processing facilities and car parts factories. These explosions have resulted in multiple deaths and billions of dollars in property damage. To prevent dust explosions, it is necessary to use industrial dust collectors with enough CFM of airflow to lower dust concentration to an acceptable level.
4. Reduce the Chances of a Fire
In the same way that industrial dust collectors reduce the chances of an explosion, they also reduce the chances of a fire by removing flammable dust particles from the air. Factory fires often begin with an initial explosion from a piece of equipment contaminated with combustible dust. The heat source can be a spark or hot metal surface. The initial explosion fills the air with combustible particles, which then leads to a secondary explosion that is more damaging than the first. In some cases, multiple explosions occur.
Industrial Dust Collection System FAQs:
What Are the Advantages of Industrial Dust Collection Systems?
Dust collection systems will provide clean air for your employees to breathe and help create a safe work environment. They will also eliminate the need for a production run to be halted so that excess dust can be removed from machinery. In the absence of dust, you will be able to produce a higher quality product, plus you will be able to package it more efficiently. Additionally, your equipment will run better and last longer because it will not be contaminated by dust particles. Heavy-duty industrial dust collectors will also help you to meet Occupational Safety and Health Administration (OSHA) requirements and to satisfy National Fire Protection Association (NFPA) standards. Last but not least, industrial dust collectors will minimize the chances of fires and explosions at your facility.
What Are the Different Types of Dust Collectors?
Baghouse dust collectors are extremely flexible and can be used in a variety of applications. They come in both top-entry and bottom-access models. Baghouse dust collectors are ideal for environments that produce hot dust particles of a larger and heavier nature. Cartridge dust collectors, on the other hand, are better at removing dust particles of a finer and lighter nature. They are also smaller than baghouse dust collectors for the same CFM of airflow. Cyclone dust collectors offer high-efficiency and high pressure options for facilities as well. Some of the applications well suited to cartridge dust collectors include metalworking, powder coating, pharmaceutical manufacturing and woodworking. Many industrial dust collectors also include separators that remove heavier particles of dust prior to the air filtration stage.
Is Having a Dust Collection System a Requirement?
Many state and federal agencies require dust collection systems and/or air filtration systems whenever there is a safety or health risk to employees. This is especially true where combustible dust is generated. OSHA 29 CFR 1910 has at least nine subparts that mandate provisions for the proper and safe handling of dust that might be combustible. The American National Standards Institute (ANSI) also has several regulations that require the use of dust collection applications, including NFPA 652-2019 that deals specifically with combustible dust. Some states have their own standards that regulate combustible dust, such as those promulgated by the California Department of Industrial Relations.
Eliminate the Dust in Your Facility Today
The proper industrial dust collectors and air cleaning systems will make your enterprise not only more profitable by reducing system downtime and improving productivity, but most importantly, increase safety for your employees and facility by positively impacting air quality, removing contaminants, reducing dangerous risks and creating sustainable practices. If you want to eliminate dust from your facility, contact Ambrose Packaging today. One of our experts will be happy to answer any questions that you might have and to recommend the right industrial dust collectors for your facility now and in the future.