Your Material Handling Specialists
Let Ambrose introduce new technologies to your operation. Upgrade your material
handling equipment and systems to reap financial and operational benefits.
Conveyor & Sortation
As your production volumes increase and product offerings change, the logistics of moving product from one area of your facility to the next should be the least of your worries. 
At Ambrose, we focus on streamlining material handling concerns by incorporating varying methods of movement through modular conveyance, spiral conveyance, elevators, sorters, diverters, or pallet handling solutions. We provide flexibility to manage different-sized items moving up, down, and all around.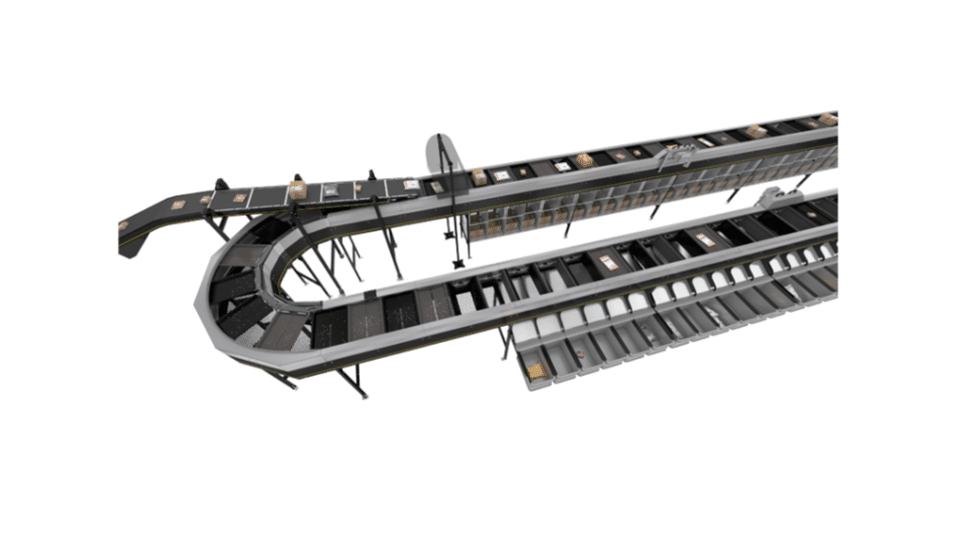 Modular Building Systems
With modular buildings, your options are vast. In addition to design flexibility, you'll enjoy faster construction timelines, less interference with existing operations, quality fit and finish, great value, and significant tax benefits (Section 179 Tax Deduction) as these modular systems are classified as equipment. 
Clean rooms, quality control spaces, elevated supervisor offices, in-plant conference rooms, guard booths, and exterior shelters are just a handful of ways modular can deliver for you with durable, safe, and space-efficient solutions.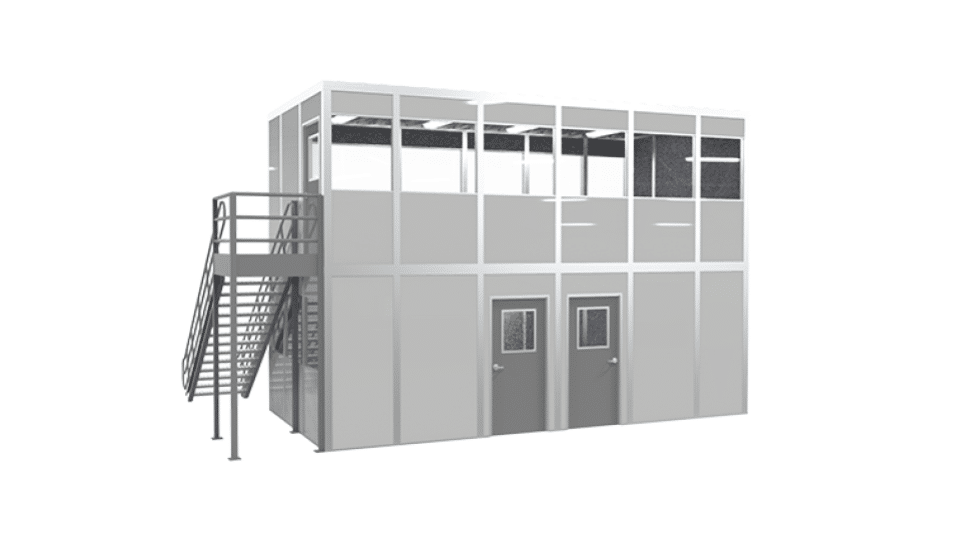 Storage Racking & Mezzanines
When products and supplies aren't moving around your warehouse, they need a functional and accessible storage position until they are retrieved, which is made possible using storage methods like common pallet rack, push back rack, pallet flow racking, structural racking, or pick modules. 
We help you optimize your facility by making use of space saving mezzanines and industrial rack solutions that make your operation more efficient and convenient. Existing vertical space can expand both your storage and work areas without adding to the building footprint.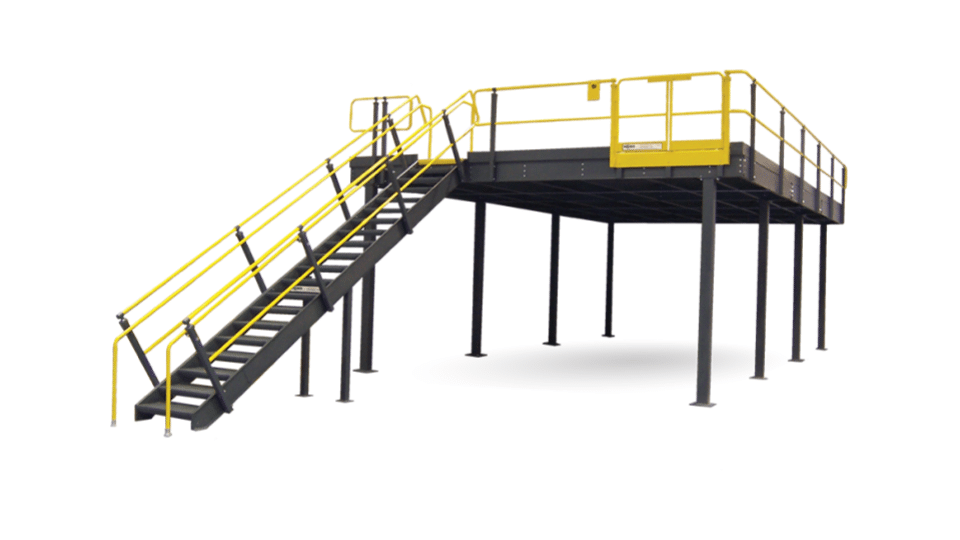 Ergonomic Lifting Devices
We design ergonomic workstations that not only meet health and safety standards but improve efficiency. Our commitment to safety extends to preserving the wellbeing of your employees by creating environments that reduce fatigue and risk. 
Protect your employees' health, reduce material damage, and increase productivity. With mobile and vacuum lifters, manipulator arms, and specialized lift devices, you can reduce the heavy lifting (and bending) for your operators.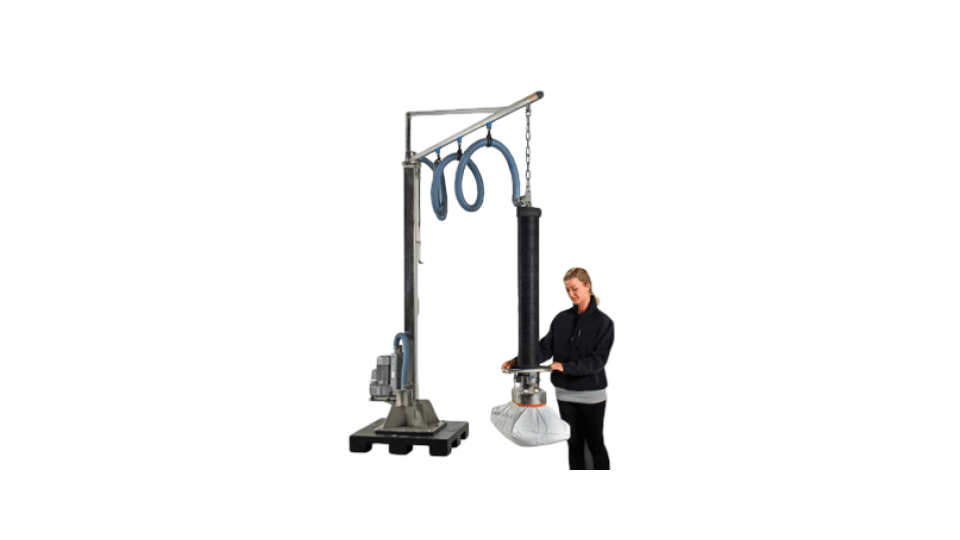 Overhead Lifting
When your needs include lifting ten pounds, or as much as several hundred tons, we have a broad selection of robust crane and hoist solutions to tackle the job.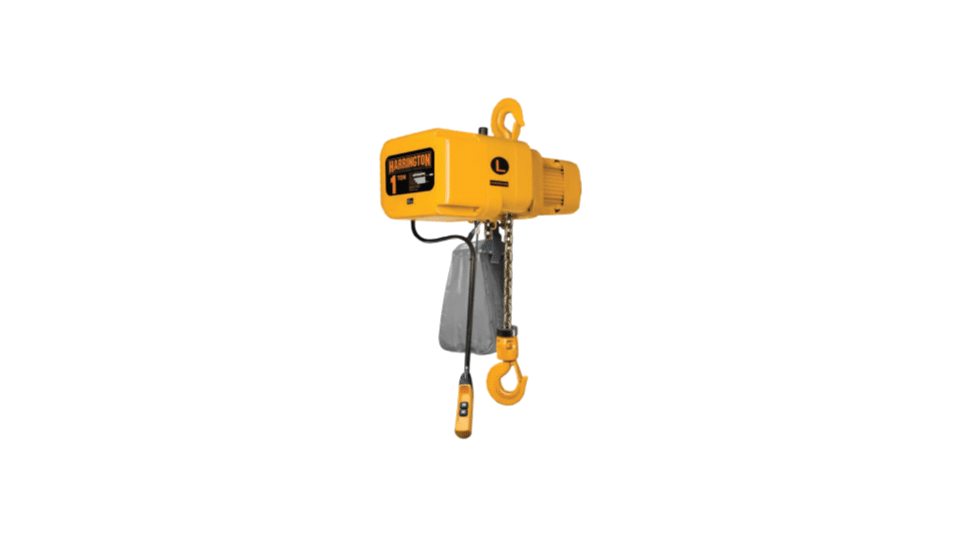 MATERIAL HANDLING SOLUTIONS
Reduce Downtime and Increase Productivity
---
Maximize your space
---
Breathe easy knowing our mezzanine and industrial rack offerings will organize and expand your existing space so you have more room to operate.
Work smarter, not harder
---
Lifting devices come in an array of options to handle many functions. The right one can make a huge difference in employee safety and productivity.
One size doesn't fit all
---
Thanks to our wide range of platform-based products, we can offer remarkable flexibility for conveying products and materials throughout your facility. With energy efficient technology and their ability to start and stop automatically enables your warehouse to run efficiently and smoothly.
Streamline from start to finish
---
Let Ambrose plan for your company's present, and future, needs by developing material handling solutions that can handle logistics for growing businesses.
COMPANIES WE WORK WITH
Our Manufacturers
---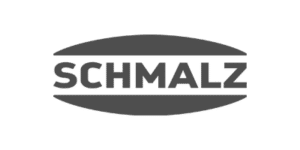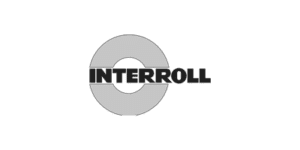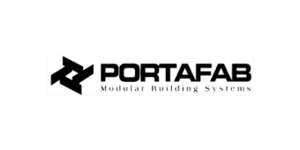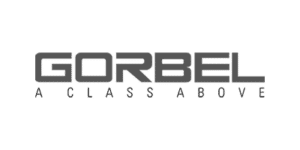 NEED MORE INFORMATION?
---
We're here to help.