5 Benefits of System Integration Services
At Ambrose, we partner with our clients by providing system integration services to take their manufacturing, production, and warehousing operations to the next level. After examining present operations and future goals, our experts create a comprehensive plan that ensures the seamless integration of operations, systems, equipment and new technology from beginning to end. This plan is custom-tailored to fit every organization's unique business needs and is designed to improve the functionality of each phase of their operations.
Here are five benefits you will receive by outsourcing your system integration services to Ambrose:
1. Increased Productivity
Whether we are designing and building a system integration plan from the ground up or simply executing improvements to an existing system, one of the primary benefits of our system integration initiatives will be an increase in lean productivity. This will be accomplished through a combination of automation and workflow optimization as we assess your current operational ecosystem and learn how we can improve upon it. You will see a marked increase in efficiencies, as well as the overall functionality of your processes. We will leverage advanced technology and proven equipment and solutions that will improve your operations throughput – all the while, providing your employees with a work environment free from mundane, error and injury-prone tasks.
2. Cost Savings
System integration will produce savings in both time and operational costs. Case studies have shown that you can reduce labor costs and cut waste by implementing integration solutions that provide the right fit for your organization. For instance, many tasks that are presently being performed manually can be automated through the use of robotic process automation (RPA), or other means of semi-auto or automated equipment solutions, driving down production times and costs, improving lost time due to injury or even repurposing operators for other production needs. Improved project management will reduce order time and help to eliminate costly mistakes. System integration can also improve product quality, which will increase customer satisfaction, provide a higher rate of product acceptance and increase sales.
3. Improved Safety
Not only can system integration reduce labor costs, but advanced technology solutions will also result in fewer on-the-job injuries. Robots can be used to automate tasks that require repetitive motion or the lifting of heavy objects, while aiding uptime for production schedules. Access points can be monitored remotely and restricted to authorized personnel where appropriate. Light curtains, proximity sensors and safety scanners can be used to warn employees when they are close to a hazard or unsafe no-go areas. Autonomous vehicles, such as AGV's, IGV's and AMR's can eliminate accidents that often occur in material handling, such as those associated with the use of forklifts. System integration can also aid compliance with government codes and standards as in many instances, new technologies/equipment will inherently carry new functionality or safety measures which may not already exist within your operations.
4. Avoidance of Business Disruptions
System integration initiatives can be used in a number of ways to avoid business disruptions and increase overall business intelligence. For example, predictive maintenance can all but eliminate equipment breakdowns. Strategically located sensors are able to detect abnormalities in the manufacturing process that might lead to the shutdown of an assembly line. Inventory management systems can be used to improve the operational efficiency of your supply chain lifecycle so that sufficient parts are available to complete the next assembly line operation. Integrated services also make it easier to quickly provide a work-around when a potential disruption occurs.
5. Improved Sales
Automating many of your business processes will allow you to increase sales efforts. This is because your sales and marketing department will have better information on the availability of products and software integration capabilities, which will allow them to more quickly process orders and close deals. Increased sales will also result from the improved efficiency of your workflow because you will be able to produce more products with fewer defects. Your products are also more likely to arrive on time and in better condition by automating many of your packaging, palletizing and shipping operations.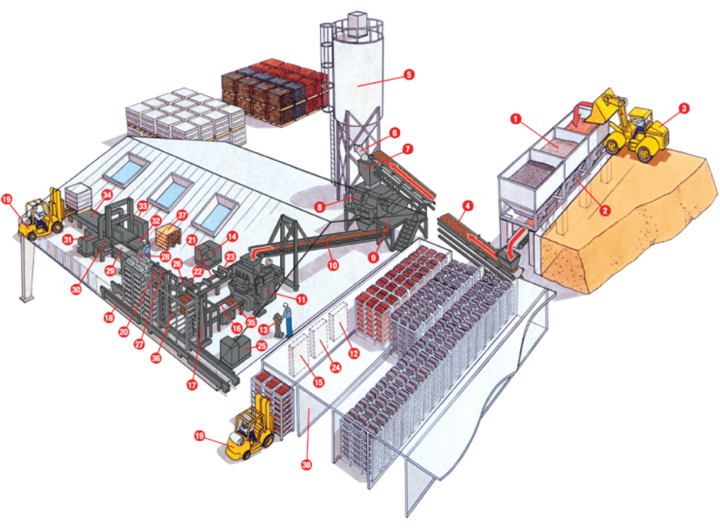 The Ambrose Difference
Ambrose offers a broad range of system integration services. Our comprehensive services include engineering and project management as well as field services like in-depth field testing and surveys, expert consulting and robust documentation. We provide integration solutions for robotic applications, automated packaging, material handling, workspace optimization and more. If you're ready to improve the efficiency of your production facility or manufacturing operations, contact us today.