Food for Thought: Planning for Automation Initiatives
There's no doubt; automation is the future of packaging and manufacturing. Investing in automation projects is the key to profitability in our $2.3 trillion industry, as it has helped significantly streamline business operations and save both time and money for years with momentum only continuing to grow.
The automation planning process is crucial to get right, especially if your organization specializes in large-scale production. Implementing automated manufacturing solutions will set you up for success as you'll reap its numerous advantages, including the following:
Lower likelihood of injuries caused by repetitive strain
Faster production times
Less bottlenecks caused by human error
Minimized downtime
Enhanced customer service with higher quality products
Sales growth as a result of lower production costs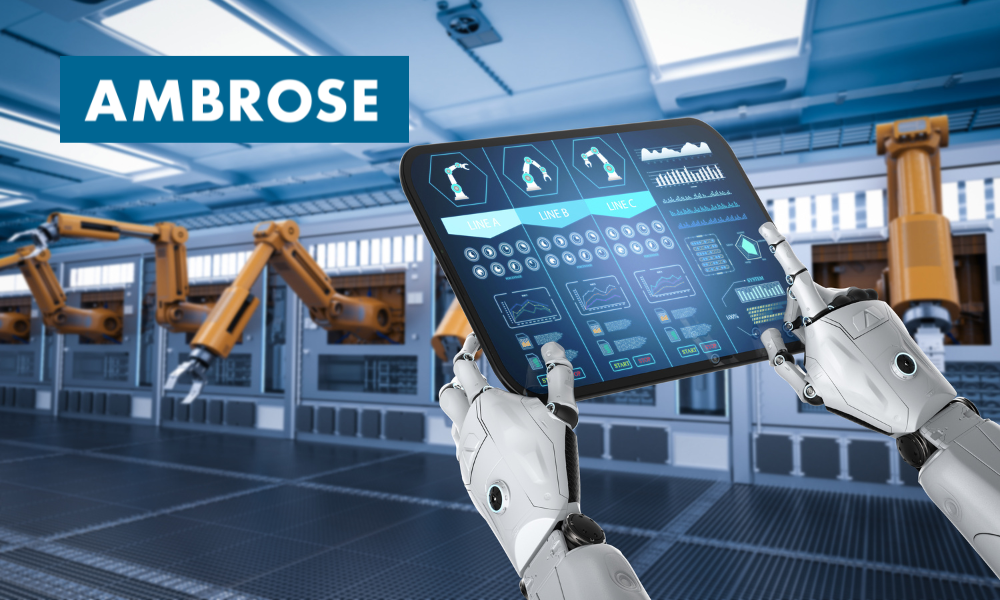 Building a Comprehensive Automation Strategy
Manufacturing automation is the optimization of supply chain processes by leveraging both people and machines/artificial intelligence. New technology has come exceptionally far and has become faster and more accurate compared to traditional human labor, all while keeping production nearly constant.
A sound automation strategy offers businesses a thorough and holistic methodology to process automation, forecasting, real-time decision making and more. As such, building a comprehensive plan based on your company's specific production lifecycle, business processes and KPIs is essential. From assessing API needs to building out a comprehensive testing plan, many considerations should be a part of your overall strategy development. Luckily, a simple step by step process can be applied. These steps include the following:
1. Analysis
In the analysis stage of developing a thorough automation strategy, the most important question is, "Do we fully understand all of our processes, as well as the business's present capabilities and infrastructure?" Especially in manufacturing, all companies have slightly different production strategies, and leveraging insights into your organization's processes is vital to building a tailored automation strategy. This deeper analysis allows your team to select the workflow automation techniques that best complement your existing systems and approach for a more streamlined implementation. This also allows your team to understand current internal capabilities, and identify areas where external entities will need to be leveraged within your strategy.
2. Implementation
After analyzing your existing production processes and current equipment, find the right system integration partner for your organization and begin putting the perfect solution in place. This planning phase will get all stakeholders together to discuss next steps and all details to consider before the full rollout. This will also include an extensive testing plan in order to guarantee that the automated systems operate as designed and meet your organization's objectives on an ongoing basis.
3. Integration
Now it's time to put everything into place. While most potential challenges and hiccups are already planned for and considered, a detailed project management approach takes over to take integration over the finish line. This can also be referred to as the, execution phase. As new equipment and operational systems come together, testing will begin to ensure everything is effectively working as designed and ultimately delivers improved operational throughput. A variety of data points or KPI's will be generated post system commissioning as a baseline relating to overall performance metrics so that ongoing production, or quantifying data can be measured.
4. Support and Maintenance
After launch, implementing corrective support and maintenance allows you to address any issues that might develop in the future – as well as get any preventative work scheduled well in advance. This will allow you to actively spot any vulnerabilities before they arise and patch them to maintain ideal production output. Training is also very important to keep all team members up to speed on safety protocols, best practices and more.
Partner with Ambrose to get started today
If you're ready to optimize your operations and leverage top-of-the-line automation tools at your disposal, our team at Ambrose offers solutions centered on your needs. We provide a wide range of automated system integration services, such as robotics solutions, material handling solutions, workspace solutions and more, all to help you increase production while lowering overall costs. Ready to discuss your next packaging solution? We're ready when you are.