Process Automation
---
We can help you increase productivity and lower your operating costs with our primary bagging system automation services. This includes the processing equipment prior to bagging, the primary and secondary bagging equipment itself, and post-bagging operations, such as palletizing or storage. Cost-effective automated equipment will help you achieve a maximum return on your investment, minimize downtime, and increase your bottom line. Typical industries we serve include agriculture, animal feed, chemical, and minerals.
What is Robotic Process Automation?
---
Robotic process automation requires a series of equipment working together in a particular end-to-end system. The equipment that handles your product prior to physically bagging your product may include conveyors, elevator legs, metal detectors, sifters, and mixers. We offer a wide range of semi-automated and fully automated solutions that will greatly improve the efficiency of your pre-bagging process system.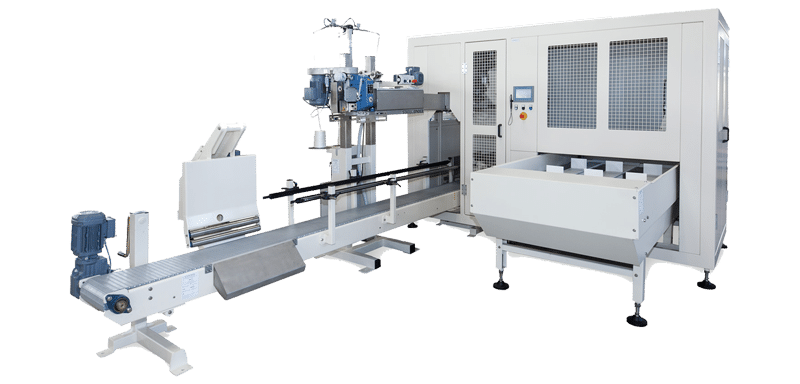 Primary Bagging System Automation
---
When it comes to your primary bagging system, we can provide form fill seal automation, open mouth automation, and bulk bag filling machines. We can also automate your sealing, sewing, tagging, weighing, and filling processes. Additionally, we can supply surge hoppers and scale support frames. Here are some of the benefits:
Reduced labor costs

Greater consistency

Improved accuracy

Ability to run lines at higher rates

Expanded range of bag or product types




Integration of equipment within the system

Combination of filling and weighing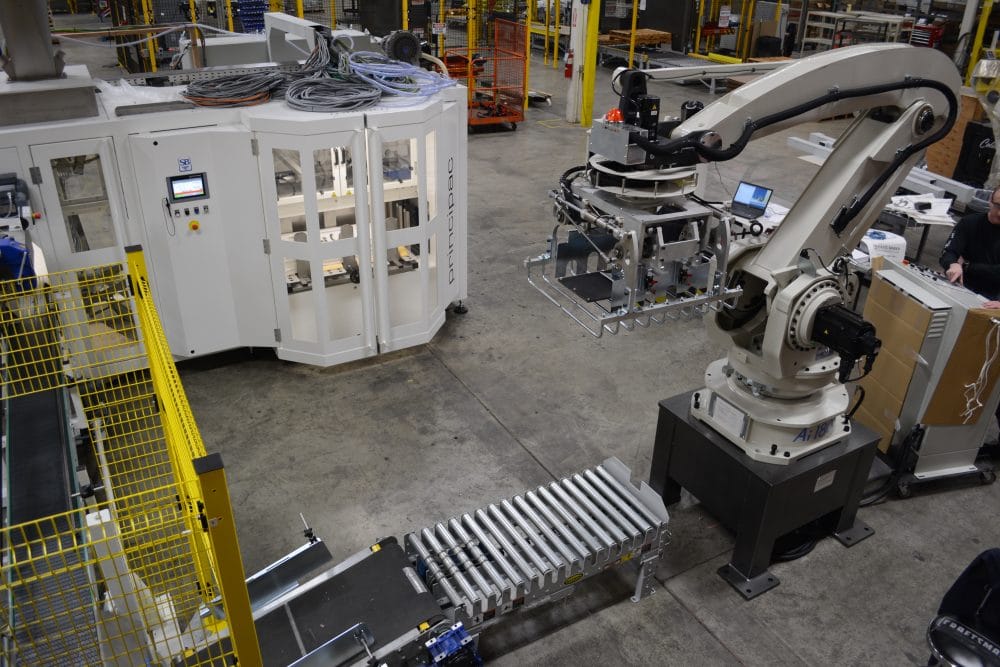 Post Bagging Process Automation
Once your bags have been filled, sealed, and tagged, they can be sent to robotic or conventional palletizers that will automatically load your bags onto pallets for shipping. Robotic palletizing systems greatly reduce or entirely eliminate manual labor, making your line far more efficient and drastically reducing operating costs. Most post bagging process automation and robotic palletizing systems can also interface with warehouse execution systems (WES) which creates more effective tracking for inventory and people management by optimizing real-time data inputs.
Robotic Process Automation
When it comes to bagging, robotic process automation systems can greatly increase efficiency and throughput. Many of the bagging tasks can be performed by robots, such as the robotic palletizing systems described above. Additionally, for instance, intelligent vision systems can perform real-time inspections, look for and reject defective products and provide guidance to robots, including the positioning of those products.
Let Ambrose Improve Your Process Automation
---
If your bagging operation depends on manual labor to get the job done, you may be missing out on a great opportunity to improve on your current process. You can streamline your entire operation, increase your productivity, and improve your bottom line by automating your entire bagging process from end to end. Call one of our product specialists today, and we will be happy to discuss this with you and to answer any questions that you might have.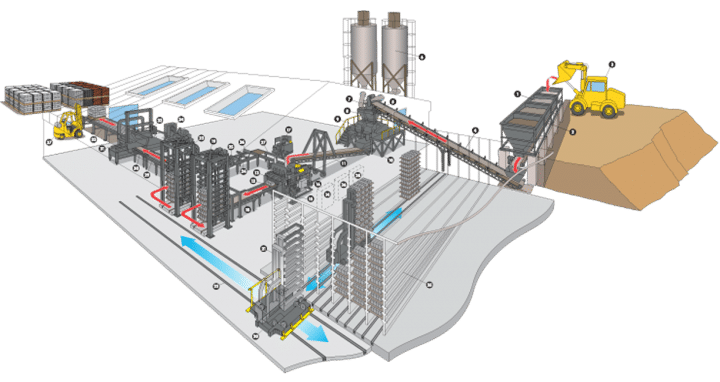 How to buy:
---
It's our goal that you're completely satisfied with the purchase of your equipment. Therefore, we will work together to determine the optimal options, supplies, installation methods, and training that best serves your application, budget, and quality standards.
Speak to a Representative – Call (913) 780-5666 or email AmbroseCRT@ambroseco.com
READY TO GET STARTED?
We're Ready to Help
---