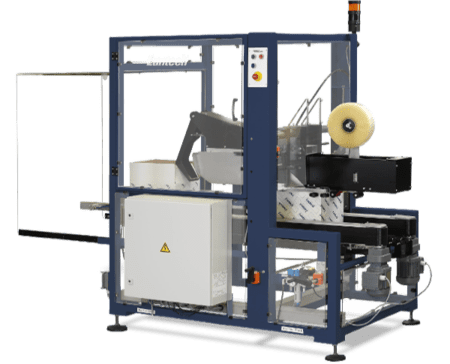 Automatic Case Sealers
---
Get your packaging line moving more quickly with the addition of a case sealer, the machine that efficiently closes and seals cases automatically. This equipment preps cases by folding down the major and minor  flaps and then seals by applying tape or glue to the top of a case and downward pressure to secure the flaps in a single motion. 
Let us help you consider variables such as case volumes, number of employees or operators, and type of product being shipped to find the best solution for your application.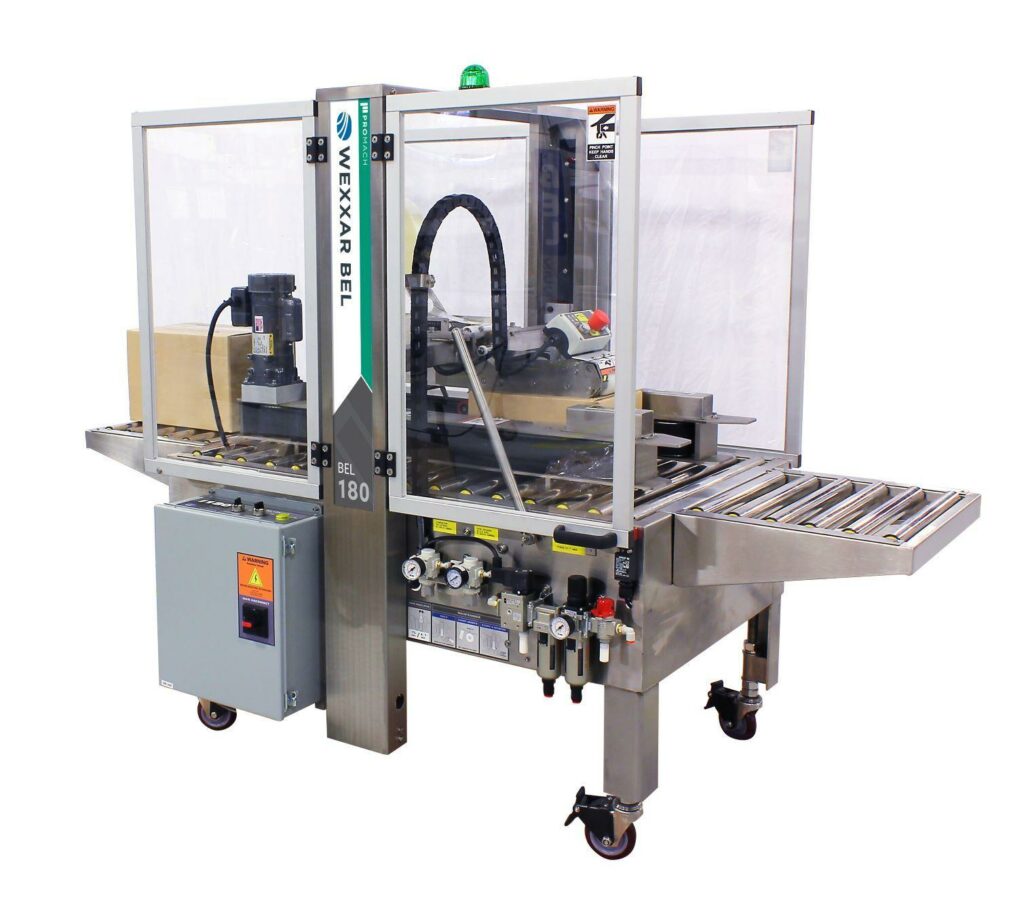 What Is an Automatic Case Sealer?
---
To be competitive, every phase of your operation needs to be efficient. This includes the case sealing process post packing. A semi-automatic or fully automatic case sealer is ideal for this task. A case sealer is primarily used for the purpose of closing and sealing the flaps of a case after the case has been packed with products.
Benefits of Case Sealers
---
There are many benefits of using case sealers. Here are three of them:
Faster Sealing Times

– One of the main advantages of using fully or semi-automatic case sealers is the speed at which they operate. A case sealer can seal many more boxes per minute than can be done manually by an operator.

Supply Savings

– Not only can case sealers seal your cases faster, but they also provide a more professional, finished appearance all the while using the precise amount of tape or glue needed and no more, no less, to secure your product inside the case.

Less On-the-Job Work Injuries

– Sealing cases manually requires employees to perform motions in a repetitive fashion, which can lead to on-the-job injuries. Using an automatic case sealer eliminates the need for employees to perform those functions altogether.
What to Look for in a Case Sealer
---
Here are five things to look for in a case sealer:
Fair Price

– Obviously, you do not want to pay more than you have to for a case sealer. You want a fair price that fits your budget and gives you an adequate return on your investment. Most semi-automatic case sealer machines provide great entry-level prices and deliver a quick ROI. 

Rates

– The purpose of a case sealer is to increase the productivity of your operation. For semi-automatic equipment, cases can be sealed as fast as an operator can introduce them to the system. For fully automatic case sealers, some can operate as fast as 50cpm or faster.

Durability

– A case sealer should be durable enough to withstand the heavy-duty usage it will be subjected to. Your end of line equipment performance is crucial to the production and you want to avoid maintenance on your end of line equipment at all costs. 

Flexibility

– If you are like most manufacturers, you produce a variety of products and use cases of different sizes and shapes. You want a case sealer that can accommodate those different sizes and shapes and still perform at your desired rate.

Advanced Technology – You want your case sealers to have the latest technology for optimal performance, more flexibility in application use, and easier to operate with minimal operator training or intervention.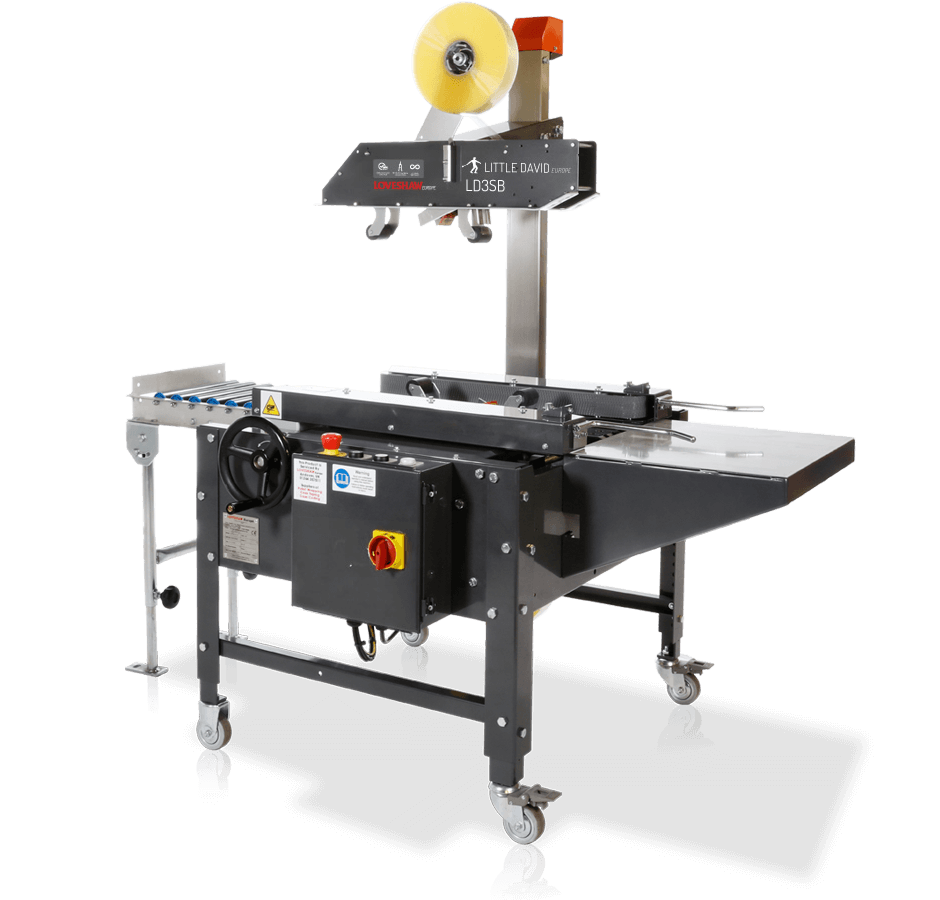 Semi-Automatic Case Sealers
---
Semi-automatic case sealers require some participation from employees such as closing box flaps and pushing the case into the machine. Semi-automatic sealers are appropriate for entry-level use and generally slower operations or line rates.
Fully Automatic Case Sealers
---
When a case is introduced to the infeed side of a fully automatic case sealer, it will fold the flaps and seal the case without any employee involvement. Larger manufacturers desiring greater throughput speeds will benefit greatly from fully automatic case sealers.
Connect with Ambrose to see if Case Sealers are the right solution for your production line.
---
There are many benefits to adding case sealers to your production line. Not only can you speed up production, but your cases will be more secure and offer a more uniform appearance, decrease waste by using the appropriate amount of tape or glue to seal the case, and you can minimize on-the-job injuries from would-be repetitive manual tasks. Call one of our product specialists today, and we will be happy to help you select the right case sealers for your company.
How to buy:
---
It's our goal that you're completely satisfied with the purchase of your equipment. Therefore, we will work together to determine the optimal options, supplies, installation methods, and training that best serves your application, budget and quality standards.
Speak to a Representative – Call (913) 780-5666 or email AmbroseCRT@ambroseco.com Fill out a quote request online.
HAVE QUESTIONS?
We have solutions
---