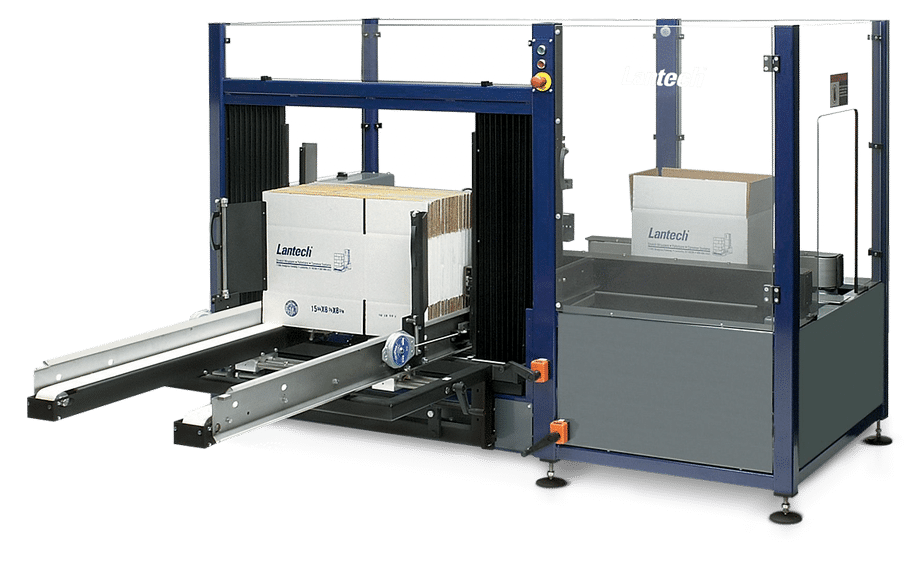 Case Formers and Tray Formers
---
More sales + more products = more cases. This is all good news. But you don't want to slow processes down by stopping the line to assemble those cases by hand or nest up stacks of cases in the corner of your operation and take up valuable floor space.
These case-forming machines take flats of cardboard and erect it into a complete case for packing and shipping in seconds. Even high-speed applications are available to suit your industry and system capacity.
Case and tray formers, also known as erectors, are typically the first machine utilized in the product packaging procedure. If you are still forming them by hand, you may be missing an opportunity to vastly improve your end-of-line packaging processes. Modern, automatic case erectors can be a real game-changer because they drastically increase case forming rates and improve the efficiency of your packaging system.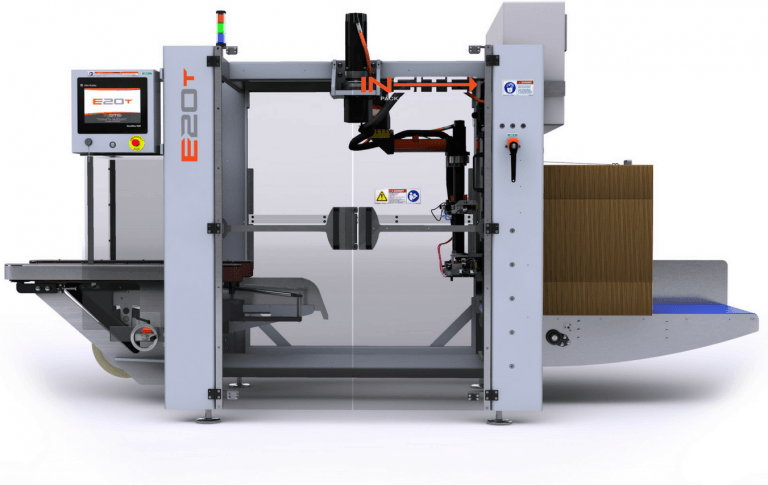 What Are Case and Tray Formers?
---
Case and tray formers or erectors, automatically or semi-automatically form corrugated cases, fold flaps and seal the bottom major and minor flaps so that the case is ready to be filled. These systems can come equipped with a range of options and are capable of maintaining a variety of required rates and can be custom tailored for a wide range of applications. Additionally, machines known as bliss formers have the ability to produce display-ready boxes- or, retail-ready cases.
What Are the Advantages of Case Formers Equipment?
---
The main advantage of case formers equipment is the speed at which the equipment operates. Typical machines produce 15 to 30 boxes per minute, and we can select from a wide variety of equipment depending on the needs of the operation. Another advantage is that case erectors produce square cases, meaning that all corners are exactly 90 degrees, making them easier to fill and seal, which means a more secure case and a more consistent quality case for palletizing.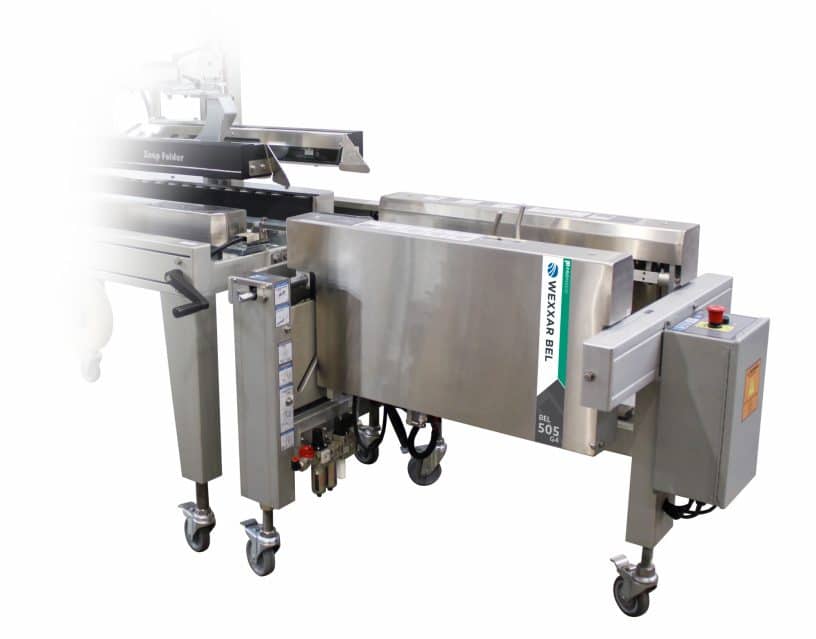 Semi-Automatic Case Formers
---
If you have a relatively small production operation, a semi-automatic box erector might be your most cost-effective option. Machines are available that will perform a variety of folding and sealing operations once an employee loads a case onto the machine. Machines are also available that seal the bottom flaps once the box is formed. Semi-automatic case formers are less expensive than fully automatic ones, take up less floor space, and are very easy and safe to operate.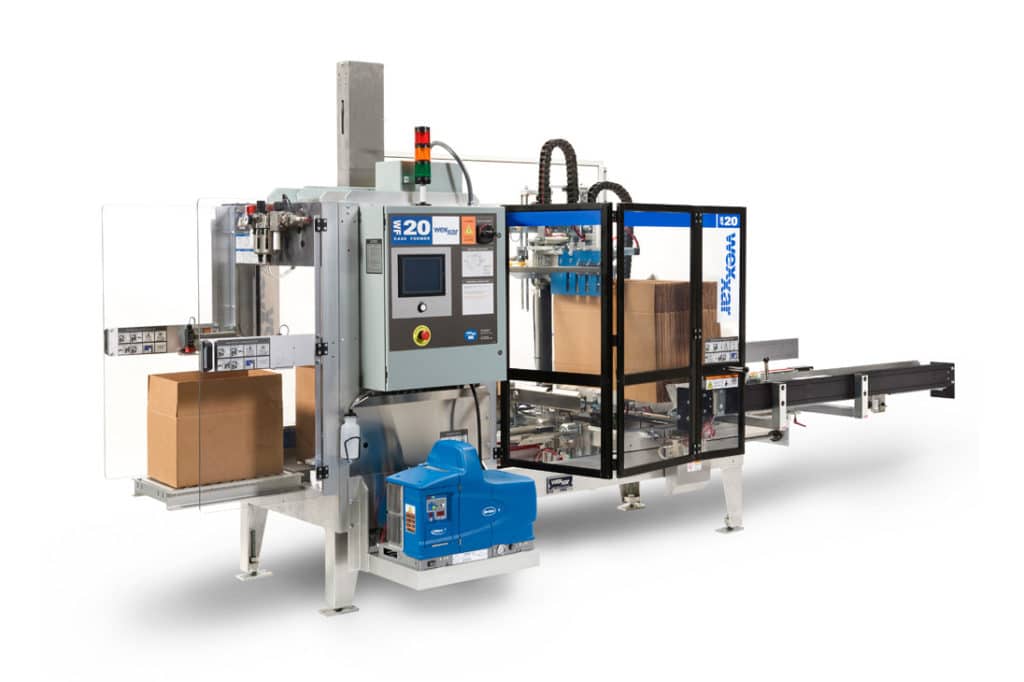 Fully Automatic Case Formers
---
Fully automatic case erectors provide maximum throughput without employee aid. An operator would load the corrugated flats into the magazine of the machine, the erector opens up the flat, forms the flat into a case shape, folds the major and minor flaps and seals the case, with either tape or glue method. Then, the fully automatic case former ejects the erected case from the system downstream to an operator or automated case packer to be filled with product. Most of these systems operate at higher rates, are built for heavy-duty, continuous use, and can also accommodate a wide range of case sizes and styles.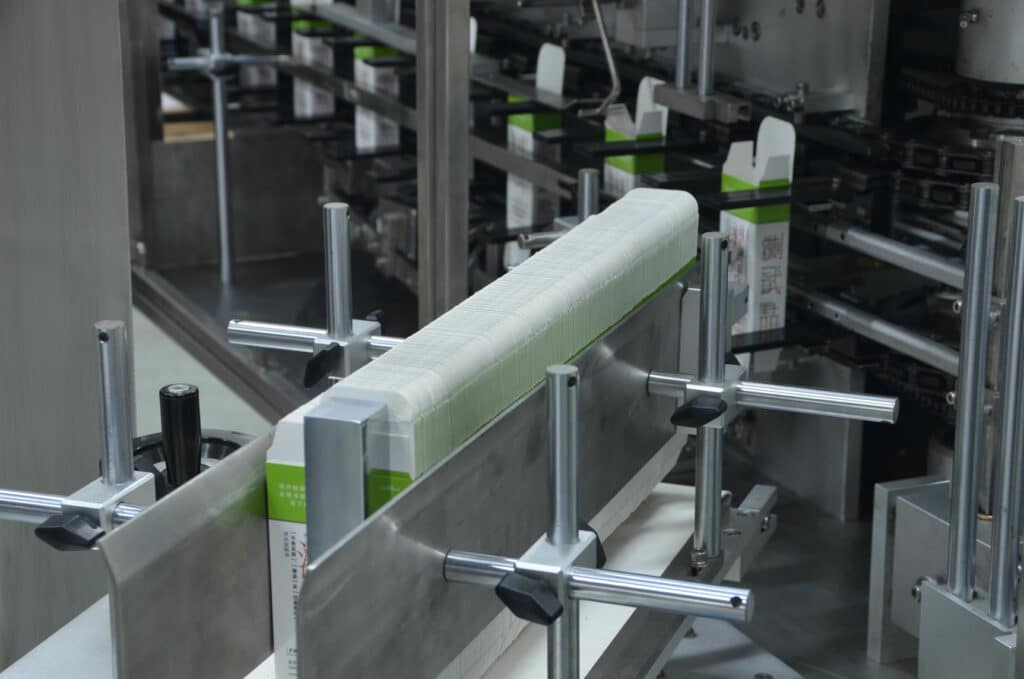 Ambrose Solutions to Improve End-of-Line Packaging Processes
---
Regardless of your operation size, we can speed up production and increase your bottom line by implementing the use of semi-automatic or fully automatic case formers equipment within your production environment. We are certain we have a machine that will fit your particular application needs. To find out more, call one of our product experts today, and we will be happy to assist you.
How to buy:
---
It's our goal that you're completely satisfied with the purchase of your equipment. Therefore, we will work together to determine the optimal options, supplies, installation methods, and training that best serves your application, budget and quality standards.
Speak to a Representative – Call (913) 780-5666 or email AmbroseCRT@ambroseco.com Fill out a quote request online.
HAVE QUESTIONS?
We have solutions
---