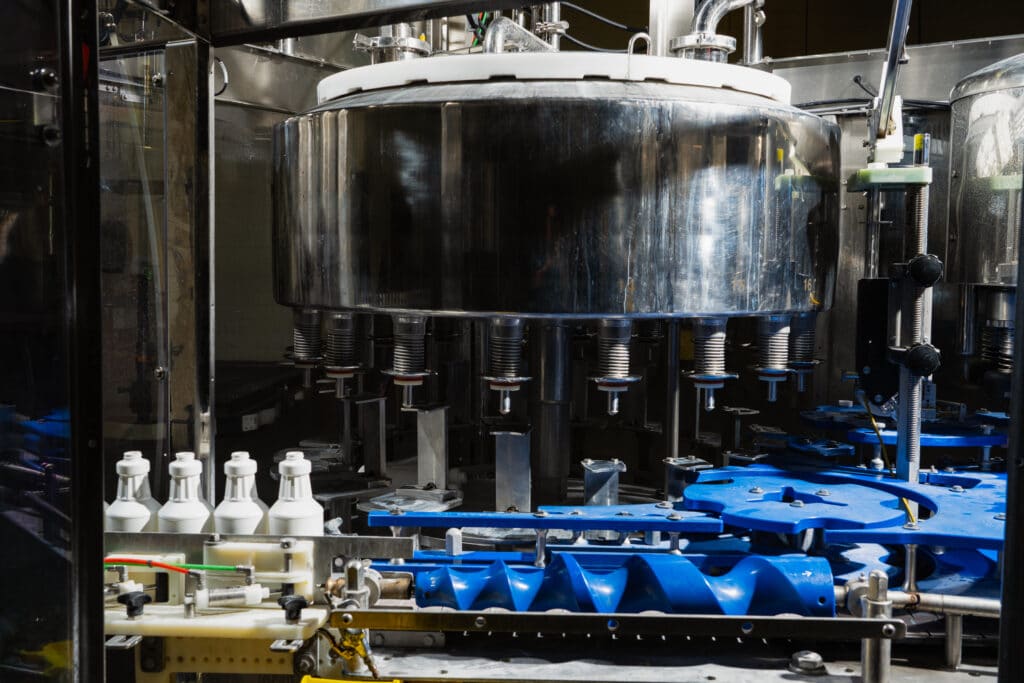 Filling, Bottling, and Capping
---
It's time to fill up those cups, bottles, and other containers more quickly, and we have an array of automated equipment solutions to get the job done precisely.
From rotary fillers, inline piston filling machines, to auger fillers, and vibratory fillers to handle liquids, powders, and solids and everything in between- we have you covered. Once your products are filled, your new equipment can cap and orient them so they are ready for downstream packing.
Automated filling, bottling, and capping equipment can dramatically increase throughput and streamline your operation end-to-end. Advanced technologies make it easy to sort and orient bottles and other containers so that they can quickly be filled and capped. Such equipment is ideally suited for a number of markets, including beverage, viscous food, household, pharmaceutical, chemical and industrial.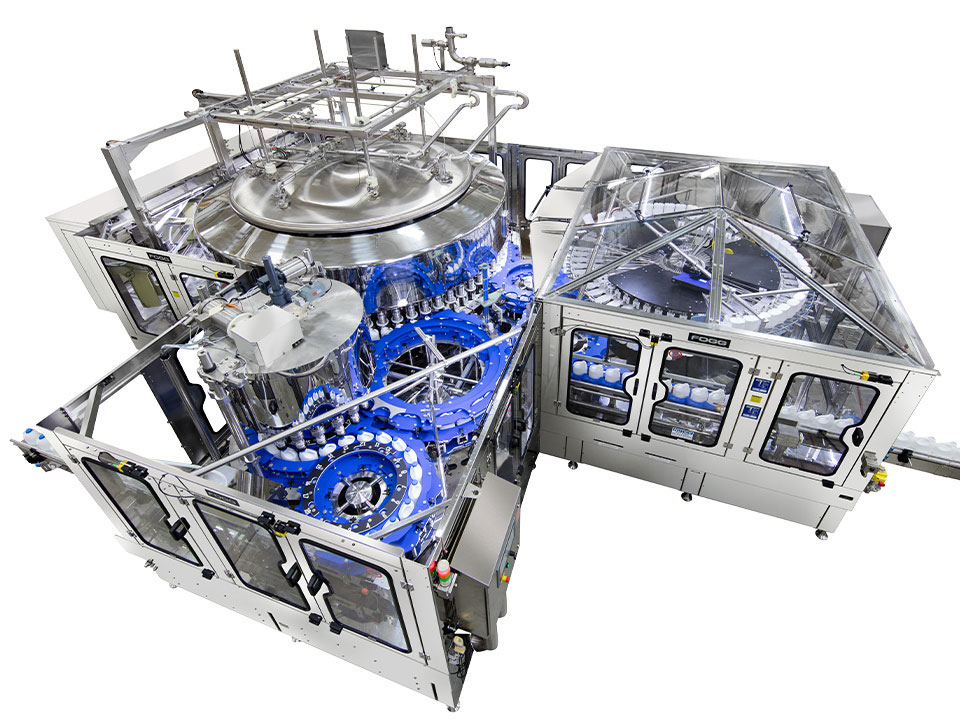 Automated Filling Machines
---
Automated filling machines are able to fill containers with substances that vary all the way from thin liquids like alcohol and fragrances to viscous materials like food products and adhesives. They can also be used to fill powder, paste, gases and even hazardous materials. Here are five common types of filling equipment:
Liquid fillers – dispense an exact amount of liquid into bottles, jars, cartons and other containers.

Powder fillers – use a spiral feeding system to fill bags and other containers with powdery substances like sugar and powdered milk.

Vibratory fillers – use vibrating trays to fill weigh buckets. Once the buckets reach a specific weight, products are emptied into containers.

Precise count fillers – fill containers with capsules and similar products by counting the number of products rather than relying on weight.

Positive displacement fillers – mainly used to fill containers with high-viscosity cosmetic products like shampoos or food products like heavy sauces.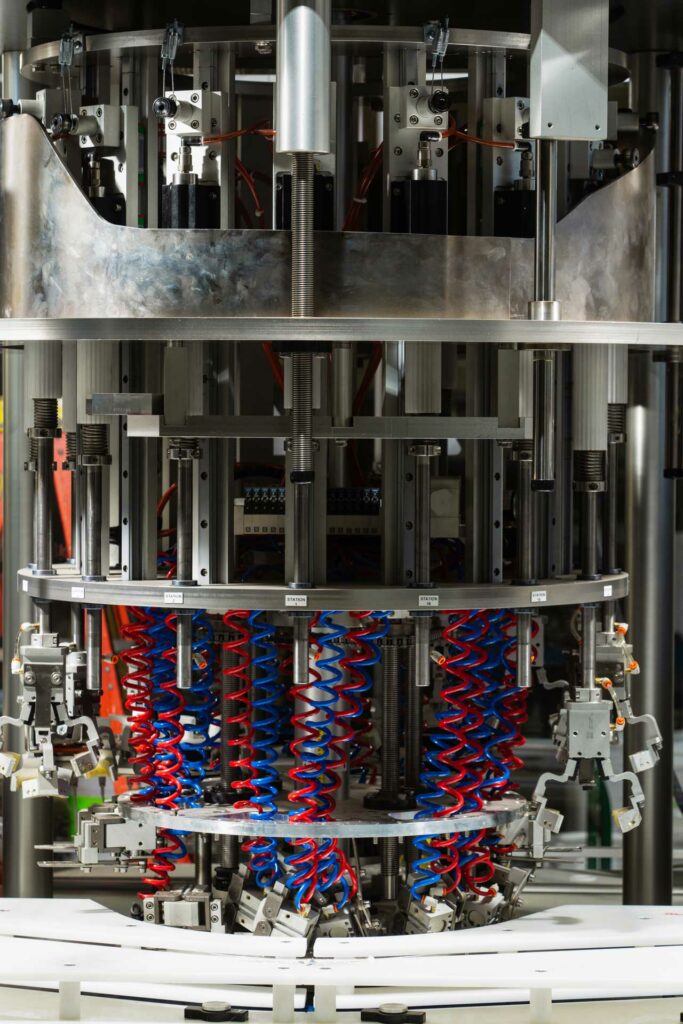 Automated Bottling Machines
---
Automated bottling machines guide and organize bottles prior to filling them. The bottling equipment is programmable and capable of filling bottles to any level with an exact amount of liquid. Controls typically feature touch screens with real-time data showing the number of bottles being filled per minute. Automated bottling equipment is extremely fast and can fill as many as 400 bottles per minute or more.
Automated Capping Machines
---
Automated capping machines, as their name implies, are used to cap bottles and jars once they have been filled. Some do this by pressing the cap on the bottle. Others tighten caps onto threaded bottles by rotating them. The caps are typically aligned with the bottles using a star wheel or similar device. Some equipment uses induction sealers to hermetically seal a bottle or jar so that it doesn't leak. Hermetic seals also provide visual evidence that the bottle has not been tampered with.
Integrated Bottling and Capping Equipment
---
Integrated bottling and capping machines use conveyor systems to move bottles through the sequential steps of filling, capping and exiting the system as a completed product ready to be packed. Combining filling and capping into one continuous operation can improve efficiency, reduce the possibility of contamination and possibly take up less floor space.
Filling, Bottling and Capping Equipment Solutions from Ambrose
---
Modern automated filling, bottling, and capping equipment can take your business to a new level by reducing costs and increasing production. Perhaps you have been outsourcing these services but would like to bring them in-house. If so, feel free to contact one of our product specialists, and we will be happy to help you find the right equipment or to answer any questions that you might have.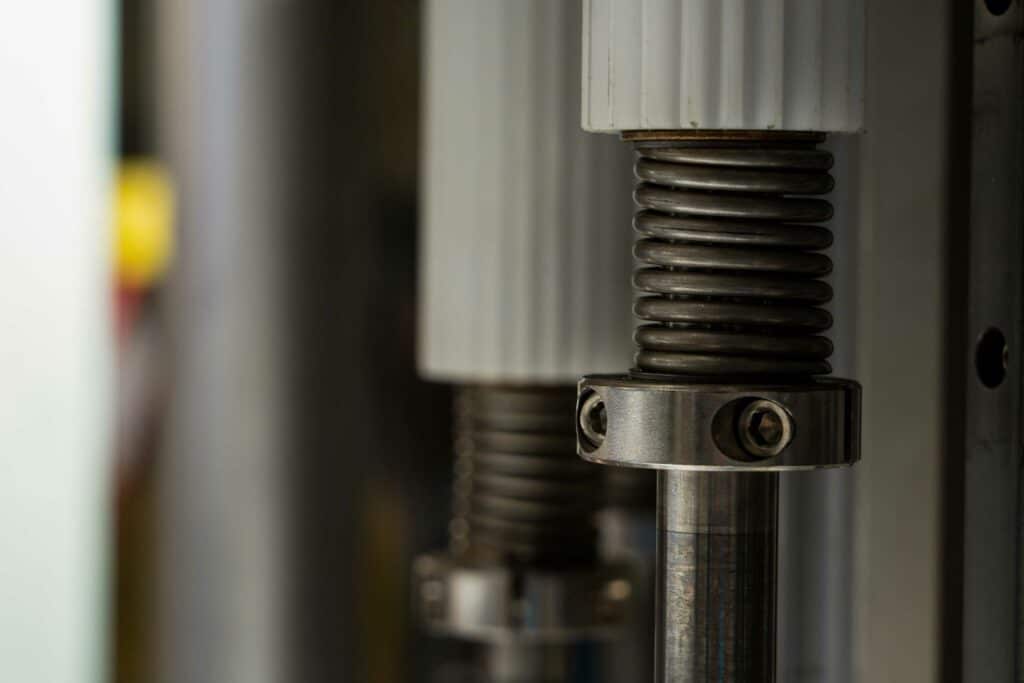 How to buy:
---
It's our goal that you're completely satisfied with the purchase of your equipment. Therefore, we will work together to determine the optimal options, supplies, installation methods, and training that best serves your application, budget and quality standards.
Speak to a Representative – Call (913) 780-5666 or email AmbroseCRT@ambroseco.com
HAVE QUESTIONS?
We have solutions
---