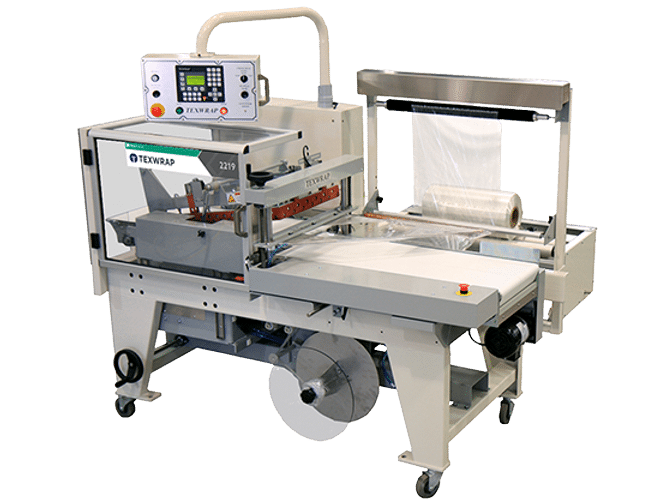 Shrink Packaging Systems
---
Many companies shrink wrap individual units of product before shipping to protect both the packaging and the item being sold. This involves inserting the product in shrink film, sealing the film, and then heating it so it clings tightly to the product packaging.
Whether you are looking for a more manual system, in which an employee inserts product in the film and lowers the L-bar to seal the package, or a system with a conveyor and fully automated sealing and heating, Ambrose can guide you through the selection process to find the right shrink packaging equipment for you.
If your primary business is manufacturing, you know how important packaging is. You want your products to have a polished, professional look that will be pleasing to your customers. You also want your products to be protected and tamper-proof as well as shielded from dust, moisture, and pollutants. Fortunately, our quality shrink packaging systems can help you achieve your goals.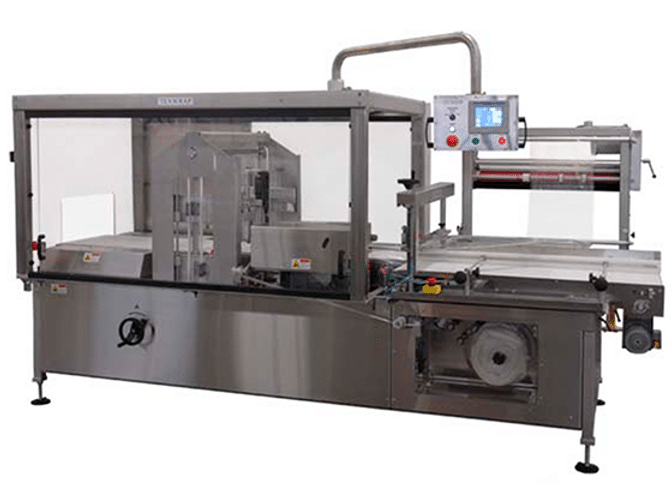 What Are Shrink Wrap Packaging Machines?
---
Shrink wrap packaging machines wrap products with a special, typically transparent plastic film that shrinks when it is presented to heat. Most systems work by placing packages on worktables where machines cover them with shrink wrap material. Depending on the system, vacuum is drawn so that the shrink wrap material closely conforms to the package dimensions. For a more common application of use, the shrink wrap material is sealed around the product, and then transported into a heat tunnel, causing the film to shrink to the product size and shape.
Features of Shrink Packaging Machines
---
Shrink packaging equipment has the ability to package tens of thousands of products per day. They are available in a variety of configurations, manual L-bar, semi-automatic, and fully automatic. Most will accommodate various package sizes. While machine speeds vary, a typical shrink packaging system can wrap upwards to 50 pieces per minute or more. Conveyor belts can reach speeds up to 80 feet per minute or more. Many of these machines have the flexibility to be used on a mobile basis or to be set up in a fixed production line.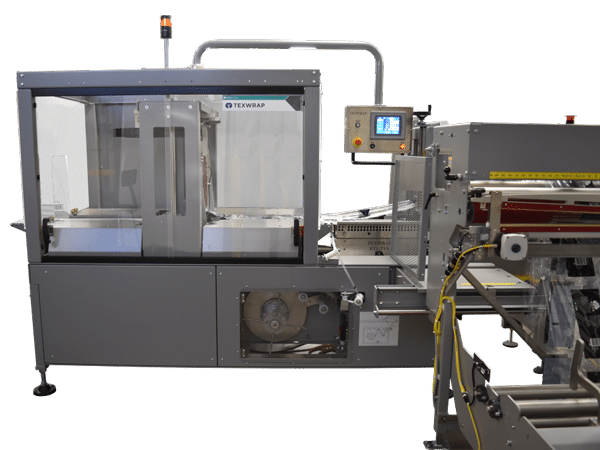 E-Commerce Applications
---
E-commerce has become an integral part of our society and is evolving at an extremely fast pace. In order to stay competitive, manufacturers must be able to package and ship their products with precision. It is important to keep customers happy and reduce damage claims while maintaining volume.
A shrink packaging machine known as an auto mailer can wrap a product and label it in one continuous motion. Operating at speeds up to 20 packages per minute or more, auto mailers are much faster than manual operations. An additional benefit of auto mailers is that material costs can be reduced by as much as 50 percent.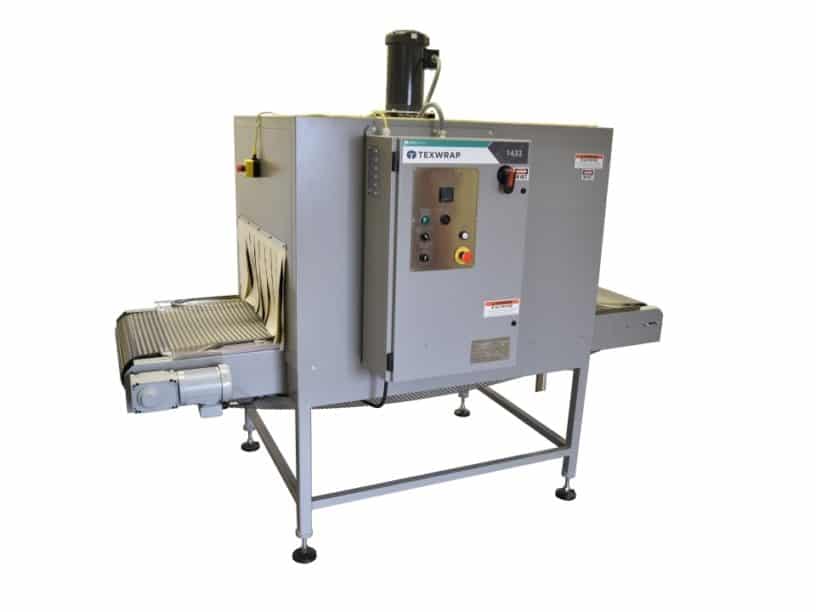 High-Speed Shrink Packaging Systems
---
For exceptionally high speed, some machines use continuous shrink film to cover the products being wrapped. The machine cuts the film where specified, shrink wraps the usable film and discards the waste. High-speed machines are excellent for wrapping such things as food products, paper plates, and multipacks.
Benefits of Heat Shrink Packaging Systems
---
There are many benefits to heat shrink packaging machines, including the following:
Superior durability compared to other heat packaging systems
Better protection from harmful factors like dirt and moisture
More cost-effective than other shrink wrapping systems
Pleasing, professional look
Multiple products can be wrapped together
Increased flexibility accommodates growth
Let Ambrose help you find the best Shrink Packaging System for your application.
---
Shrink film can not only protect your products, but it also can give them a pleasing, professional look. These state-of-the-art systems will help you increase production and grow your bottom line. Contact one of our product specialists today, and we will be happy to help you find the best shrink packaging system for your application.
How to buy:
---
It's our goal that you're completely satisfied with the purchase of your equipment. Therefore, we will work together to determine the optimal options, supplies, installation methods, and training that best serves your application, budget and quality standards.
Speak to a Representative – Call (913) 780-5666 or email AmbroseCRT@ambroseco.com Fill out a quote request online.
HAVE QUESTIONS?
We have solutions
---